Portable Desk Pen Stand Cum Wireless Bluetooth Speaker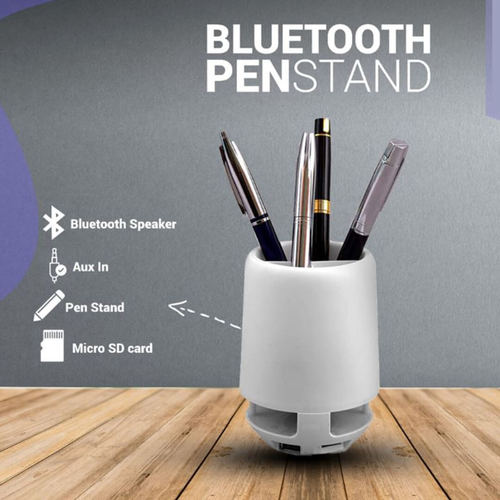 Portable Desk Pen Stand Cum Wireless Bluetooth Speaker
Product Description
Pen Stand Bluetooth Portable Speaker
Pen stand design
No matter placing on an office table or on the family desk. Portable speaker, desk lamp, 3D sound, built-inmemory chips.
Design
This Pen Stand with Speaker has a convenient design and structure that offers ease of operation and a simple controlling feature. At the top of the device, you will find the pen stand.
Connectivity
Music player with hands-free call answering facility, Compatible with most Bluetooth devices with pen stand.
LED light
High quality LED energy-saving lamp beads provide eye protection and radiation protection.
Large battery
With high-quality built-in lithium battery design, the Pen Stand can be recharged, owning super long working time and prolonged service life.