Mobile Pop Socket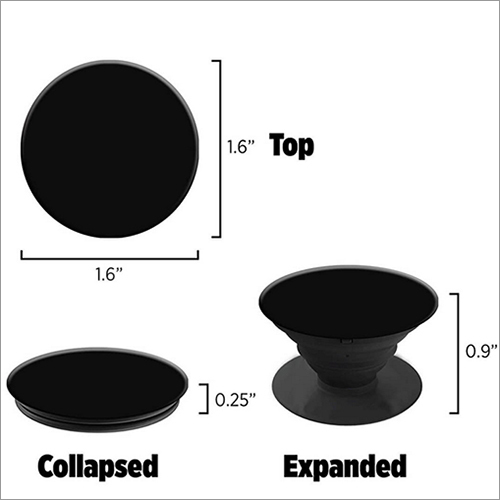 Mobile Pop Socket
Product Description
Mobile Pop Socket
Secure Grip: Phone Grip holder not only make terrific phone grips and phone stands, they also make holding tablets and e-readers more comfortable and secure.
Compatible: Offers a secure grip so you can text with one hand, snap better photos, and watch videos hands-free
Repositionable: Move it as you like. Change it when you want. The uniquely crafted adhesive does not leave any sticky, skid marks on your devices, while letting you carry on styling with your Pop Grips.
Convenient Stand: Keep your hands free and get things done while you place it as a stand, wherever, whenever, while watching your videos comfortably.
Smooth Stick-On: Specially designed adhesive ensures stick on smooth and hard cases, with seamless removal process that does not hamper your phones